Stadttheater Klagenfurt, Annex, 1995–1998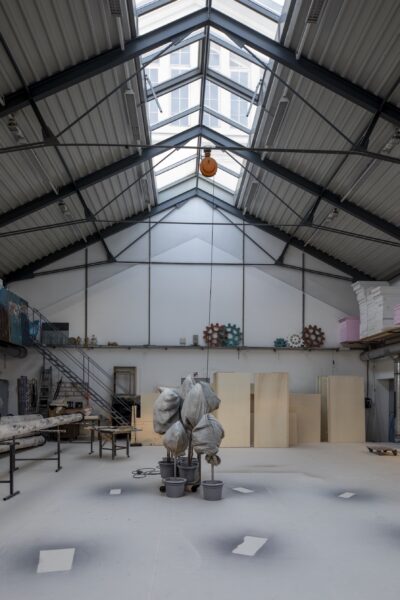 GÜNTHER DOMENIG

© Photo: Gerhard Maurer, 2022
The Stadttheater in Klagenfurt is a Jugendstil theatre erected between 1908 and 1910 by the architectural firm Fellner & Helmer to mark the 60th jubilee of Emperor Franz Josef I. Günther Domenig's extension contrasts this striking building with a structure that is equally striking in its formal language and materiality. The annex provides space for rehearsal stages, ballet and orchestra rooms, administration and various functional areas.
In the central axis of the pre-existing theatre, a ​"stake" jutting diagonally upwards grows out of the stage area.
The inspiration and model for the design of the municipal theatre was the head object designed by Domenig in 1995 for the stage set of Richard Strauss's opera ​"Elektra".